Mangrow Project adalah salah satu hal random yang ada di tahun 2015 kemarin adalah partisipasi di Big Ideas Competition for Asia Urban Issues Using Data Innovation yang diadakan oleh Korean MSIP (Ministry of Science, ICT and Future Planning) dan UN Global Pulse.
Saya mendapatkan informasi kompetisi itu dari milis kampus dan group WhatsApp. Karena persyaratannya harus berstatus sebagai mahasiswa, akhirnya saya cari partner yang masih kuliah juga dan kira-kira bisa dijadikan partner, akhirnya bikinlah tim dengan Lisa, dengan nama Mangrow Project, dengan jargon Let Mangrove to Grow Up!
Saat itu ide yang diusung adalah aplikasi untuk monitoring mangrove, mengingat masih banyaknya permasalahan mangrove di Indonesia. Yang kami ajukan di kategori lingkungan. Kategori lain ada transportasi dan social protection.
Seleksi Proposal
Tahap awal merupakan tahap seleksi proposal, hanya submit via email dan menyertakan prototype aplikasi. Konon kata panitia proposal yang terkumpul sebanyak 208 proposal berasal dari India, Korea, Malaysia dan Indonesia.
Presentasi
Tahap kedua adalah tahap presentasi. Dari 208 proposal terpilih 21 proposal, 14 dari Korea dan 7 dari Indonesia yang berhak untuk mempresentasikan idenya. Saya dan Lisa waktu itu akhirnya presentasi di kantor Pulse Lab Jakarta, Wisma Nusantara.
Winner Announcement
Sekitar 2 minggu setelah presentasi, akhirnya ada pengumuman pemenang melalui email. Alhamdulillah kami dapet silver winner.
Awarding Ceremony
Setelah pengumuman pemenang, masih ada awarding ceremony, kala itu di Kedutaan Besar Korea untuk Indonesia. Acara berisi perkenalan dengan duta besar Korea untuk Indonesia, presentasi dari masing-masing tim dan coffee break.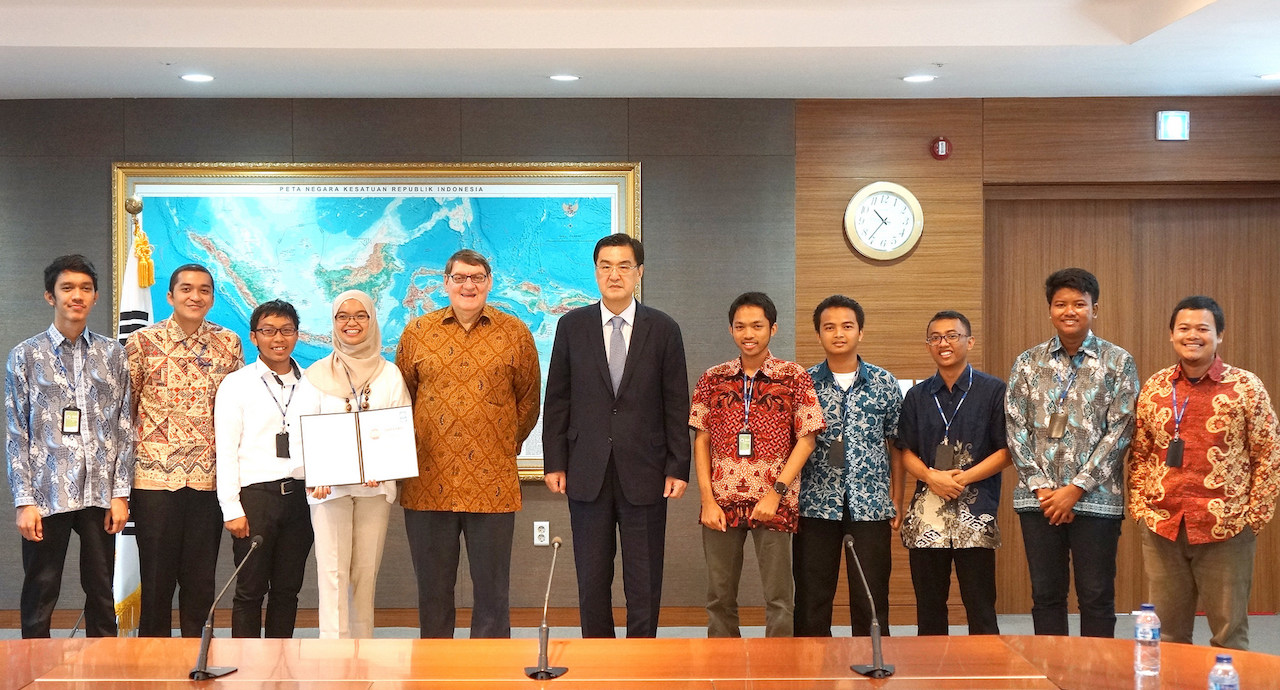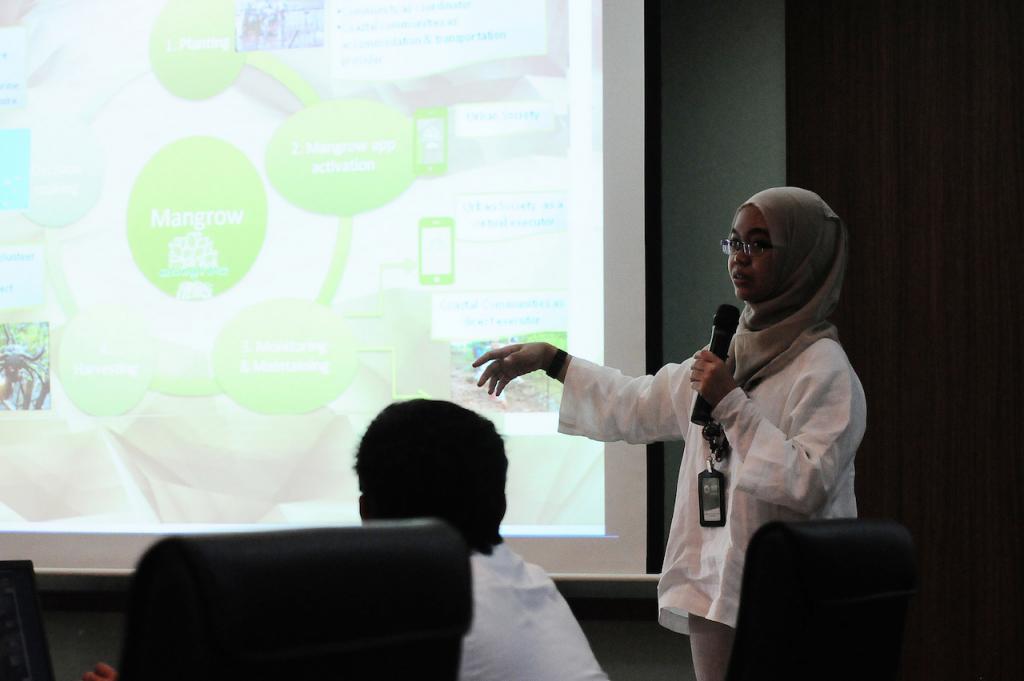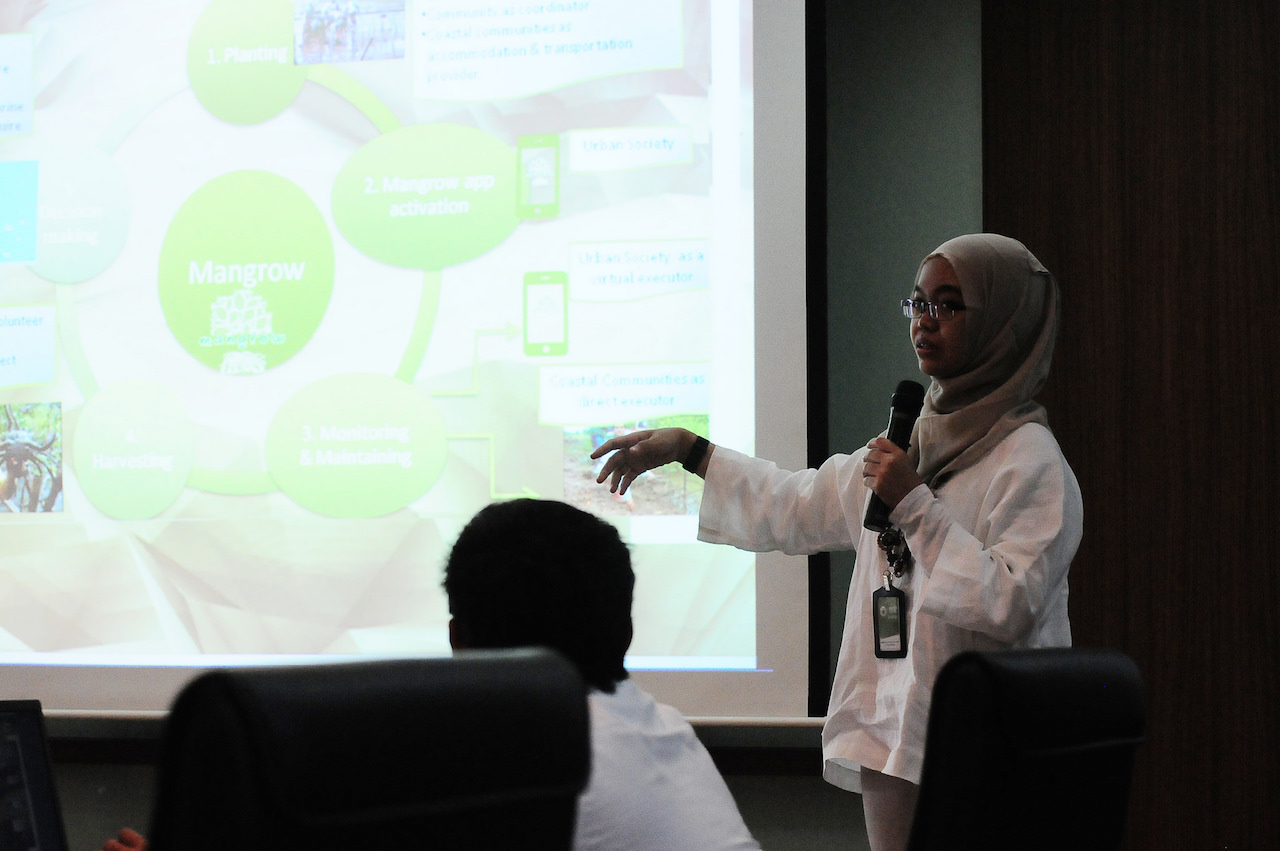 Tak hanya itu, selanjutnya kami berkesempatan untuk mempresentasikan kembali ide kami di BAPPENAS, karena UN Global Pulse juga sudah bekerja sama dengan instasi pemerintahan.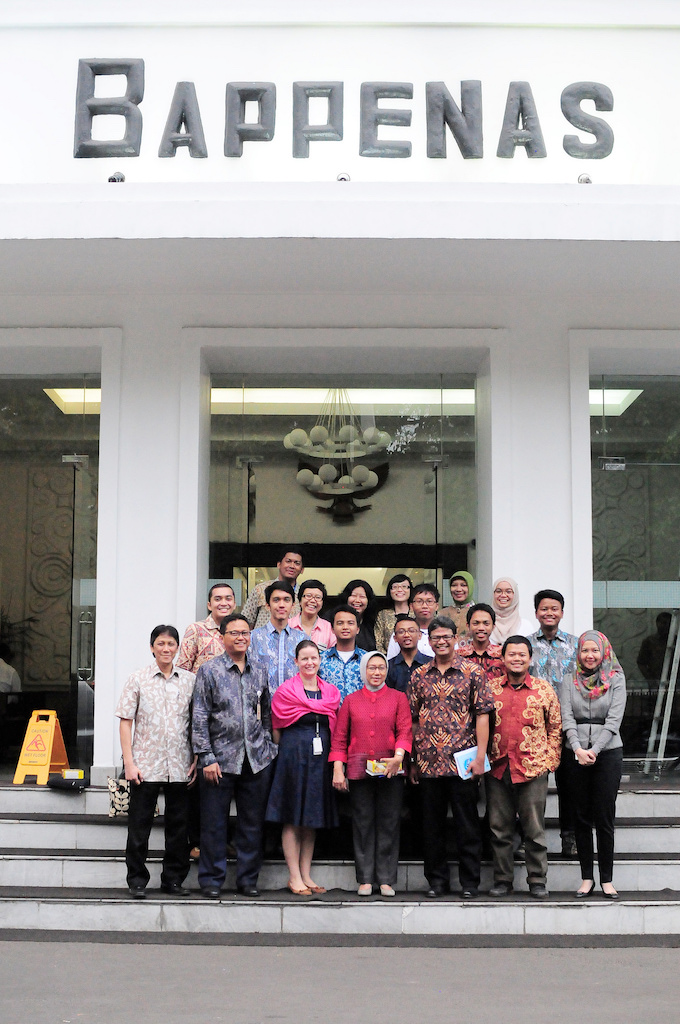 ***
Untuk saat ini, project ini masih berupa ide, belum ada langkah lanjutan yang difollow up baik dari panitia maupun goverment, yang sebenarnya bisa banget untuk dilakukan kolaborasi mengingat sudah ada bagian di instansi pemerintahan yang memang bertugas untuk melakukan inovasi di bidang transportasi, social protection maupun lingkungan.

→ 113 readers