Salah satu rekomendasi tempat makan dimsum yang halal di Singapore ya The Dim Sum Place ini. Terutama di area sekitar Bugis. Di websitenya sendiri pun banyak review positif yang bisa dilihat.
Lokasinya ada di 791 North Bridge Road, Singapore. Masih di sekitar area Masjid Sultan juga atau sekitar 5 menit jika berjalan dari Stasiun MRT Bugis. Selain karena label halalnya, di sini juga kami mengincar menu khusus yang disediakan untuk menyambut Imlek, apalagi kami makan bersama sekitar 7 orang.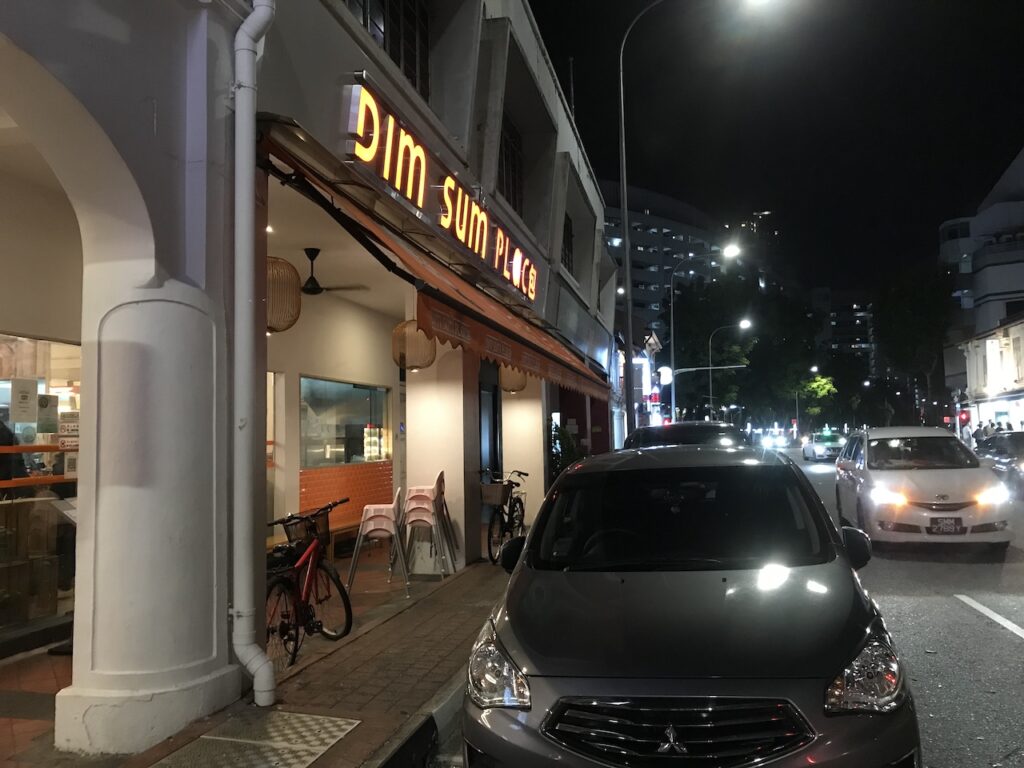 Menu spesialnya bertajuk Chinese New Year Lou Hei Auspicious Greetings. Isinya terdiri dari beberapa komponen yang masing-masing mempunyai makna tersendiri, yaitu:
Salmon – Abundance throughout the Year!
Lime – Good Fortune and Good Luck!
White Pepper – Attract Wealth and Treasure!
Sesame Oil – Make 10.000 times of profit with your capital!
Garlic Oil – Numerous Sources of Wealth!
Black & White Sesame – Household filled with Gold & Silver!
Sesame Sauce – Flourishing Business and Promotion at work!
Yusheng Sauce – Happiness & Joy within the family!
Fish Skin – Floor overflowing with Gold!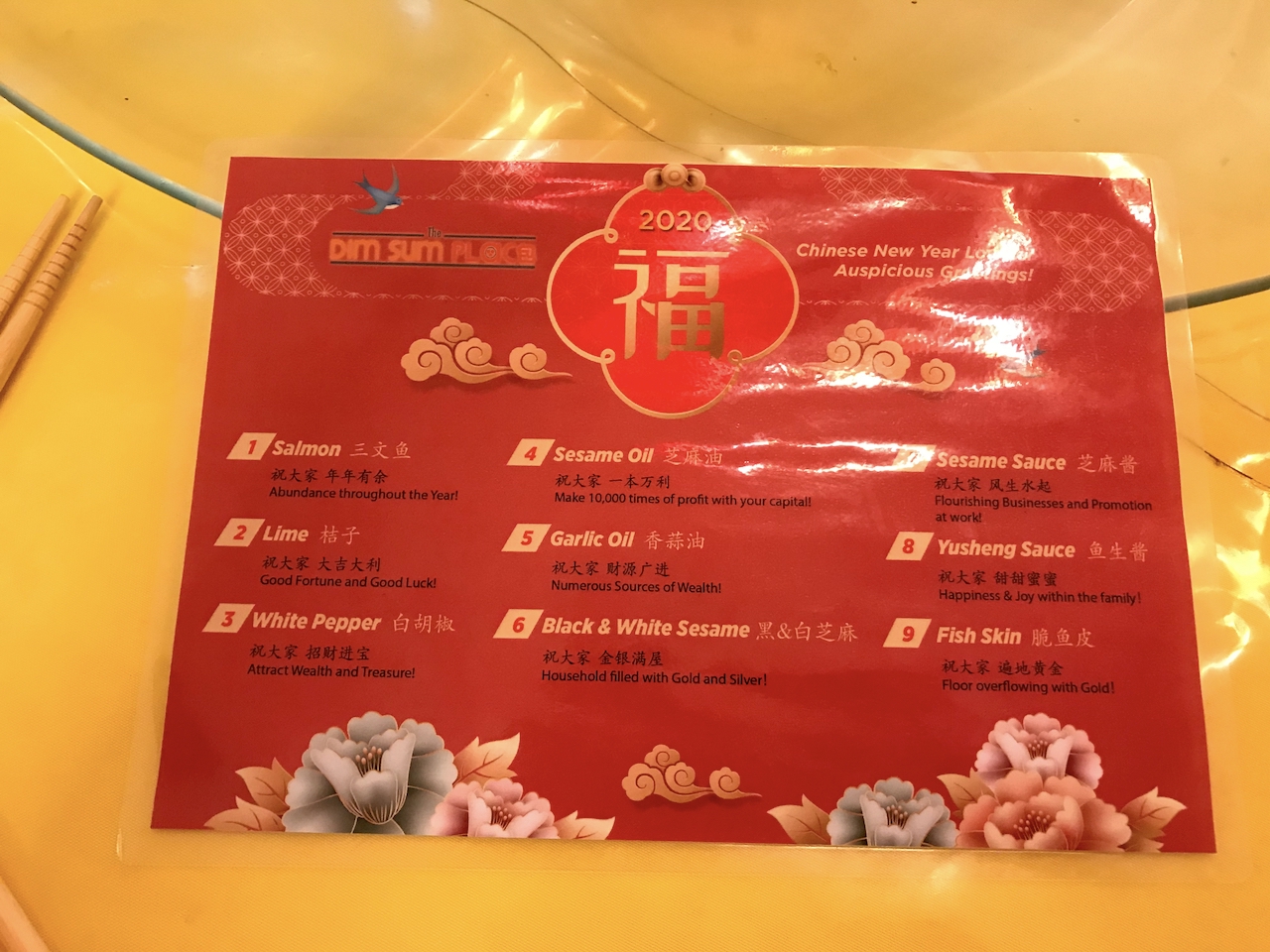 Menu spesial ini disajikan dalam satu piring besar di tengah meja bundar besar untuk dimakan secara bersama-sama. Menariknya lagi, akan ada ritual untuk mencampur tiap komponennya sambil dijelaskan setiap makna dan harapan untuk tahun baru. Yang mencampur bukan hanya pelayan kedainya, tetapi setiap orang harus berpartisipasi sambil meneriakkan kata Huat Ah! 
Huat Ah – A traditional, festive expression used to wish oneself prosperity.
Huat Ah sendiri merupakan sebuah ekspresi yang populer di Singapura dan Malaysia untuk mendoakan kemakmuran.
Rusuh banget si jadinya ini ritualnya, wkwk.
Saya sendiri setelah mencoba paling suka bagian Fish Skin-nya, lebih berasa ada bumbunya, karena komponen menu yang lainnya lebih cenderung ke rasa asam yang bercampur dengan beberapa saos, mungkin ga terlalu terbiasa.
Yang baru saya sadar setelahnya adalah kami makan di The Dim Sum Place tapi tidak mencicipi menu dimsumnya sama sekali, sungguh sangat disayangkan, ckck.
---
Harga
Harga menu di tempat ini dimulai dari $4.
Lokasi
791 North Bridge Road, Singapore 198759.
Jam Buka
Tempat makan ini buka setiap hari tapi memiliki jam buka yang berbeda, untuk Minggu – Kamis buka dari 11.00 – 23.00 SGT, sedangkan Jumat dan Sabtu buka dari 11.00 – 02.00 SGT.

→ 59 readers