Pertengahan bulan Desember tahun lalu (ternyata udah lama, haha). Saya dan Kak Gema dapet invitation buat ikutan Tokopedia Tech Talk, kebetulan ini adalah tech talk pertama yang diadakan oleh Tokopedia, salah satu startup legendaris Indonesia karena dapet funding sekitar 1 T. Tentunya kami adalah perwakilan developernya Wavoo, heheu.
Acaranya diadakan di kantornya Tokopedia, di daerah Kebon Jeruk, Jakarta Barat.
Karena namanya Tech Talk maka yang dateng adalah para technical guy dari berbagai perusahaan. Materinya juga tentang hal-hal yang cukup teknis.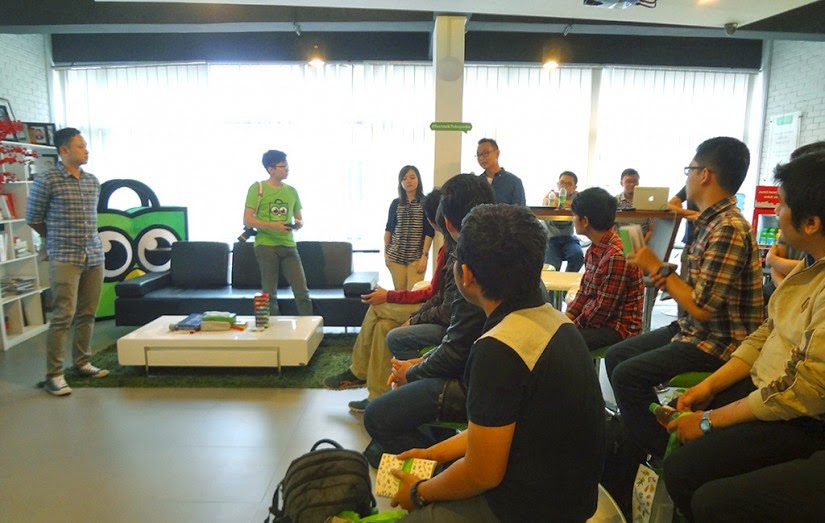 Materi pertama mengenai "How Accessible is Your Service?" oleh Andika Kurniantoro (Technical Engineer Tokopedia). Materi ini membahas isu yang kerap muncul dalam availability sebuah web/service. Istilah Layer 8 : Politik di industri teknologi Indonesia ini saya dapatkan dari materi ini, haha.
Materi kedua adalah mengenai "Chasing The High: How to scale as an engineer, manager and human" yang dibawakan Anandamoy Roychowdhary – Vice President of Technology dari Sequoia Capital. Membahas betapa pentingnya suatu perusahaan mempunyai budaya yang bisa diikuti oleh semua orang yang ada di perusahaan tersebut, termasuk para engineer. Contoh budaya yang dimiliki Facebook: Move fast and break things. Budaya Google: Don't be evil.
Selain membicarakan hal teknis juga ada sesi networking dan games, yang bikin acara jadi lebih asik.
Thanks buat invitationnya, it was great to share experience with you all. Semoga di episode selanjutnya acaranya lebih seru, ditunggu lho, hehe.
Sumber : tech.tokopedia.com

→ 309 readers